Today, I'd like you to meet Yeka from Lollipop Garden Kids.
I met Yeka through Etsy and found out that we had the same cultural background. So we clicked right away :) Yeka designs and sews beautiful children clothes. She only makes one or two clothing from each fabric. ... and that's what makes her products unique.
These are my favourites: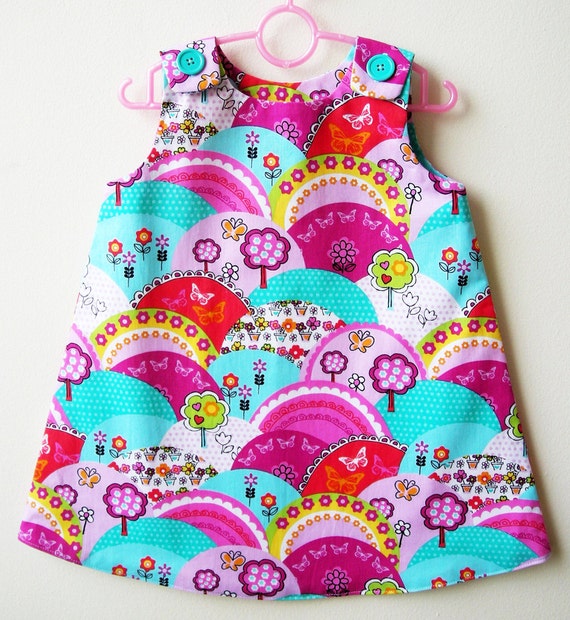 I love the colours and this sort of reminds me of Japanese fish scale pattern
Happy Hills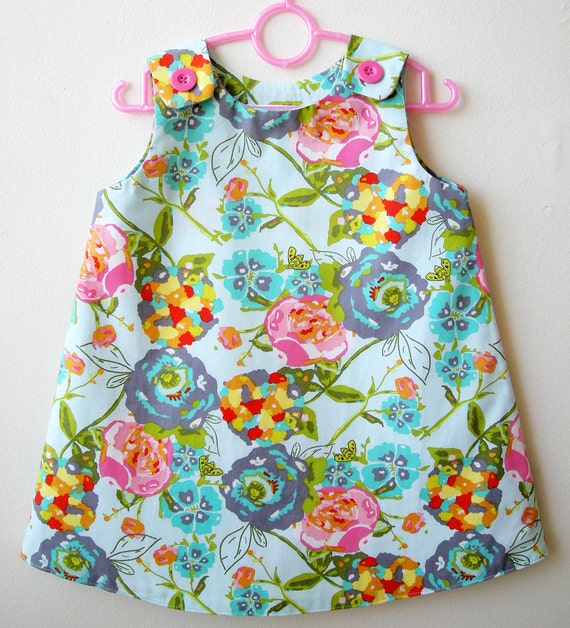 Perfect for little princesses
Blossom
Tell us a bit about yourself & your shop?
I'm a stay-at-home mother of two young children and wife to my supportive husband. My sewing hobby started when I was a teenager. However I did not take it seriously until last year when I made some summer clothes for my daughter .. I was thinking to turn my hobby into business! I opened my online shop at Etsy, selling handmade jumper dresses made of fine quality and designer fabrics. To keep my creations unique and special, each fabric is used only for one or two finished garments.
What's your most favourite item in your store?
I like cute, whimsical and floral prints. If I have to choose an item from my shop, I would say the Little Fairies jumper is my favorite.
If you can sum up your shop in 3 words, what would it be?
Simple, Fun and Timeless.
Where can we find you? (Website, Facebook, pinterest, twitter, blog?
You can easily find me at:
Etsy shop:
Lollipop Garden Kids
Blog:
www.lollipopgardencrafts.blogspot.ca/
Facebook:
www.facebook.com/lolipopgarden
Pinterest:
pinterest.com/yekapinter/
Any special offer?
Enjoy 15% discount until mid of June. Apply code Summer15 during checkout for every purchase. Happy shopping!
All pictures used in this post are copyright of Lollipop Garden Kids.