Remember the
hand stamped gift tags
and
bird dome
DIYs I did last time? They were sponsored by Kindall Krafts.
Deidre and Levi Kindall, who own the shop, are kind enough to give away 2 x $12 shop credits. So there will be 2 winners. Yay!
For those who do not know Kindall Krafts, they are a wool blend felt craft supplier in Idaho. They have so many beautiful products such as felt flowers, felt die cuts, felt sheets, bow ties and even die cut paper in over 100 colours to choose from! Looking at their products, definitely spark so many ideas in my head :)
These are my favourite products from their shop: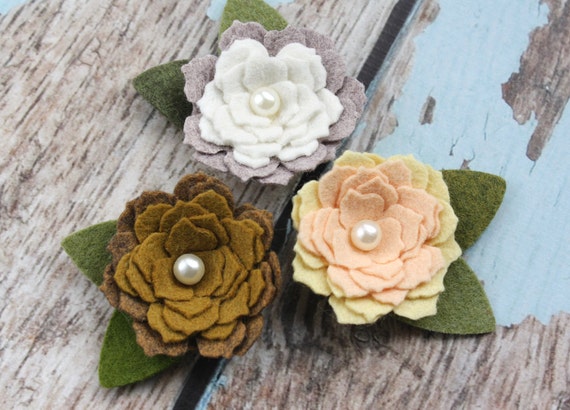 Wool Felt Flowers Late Bloom. See it here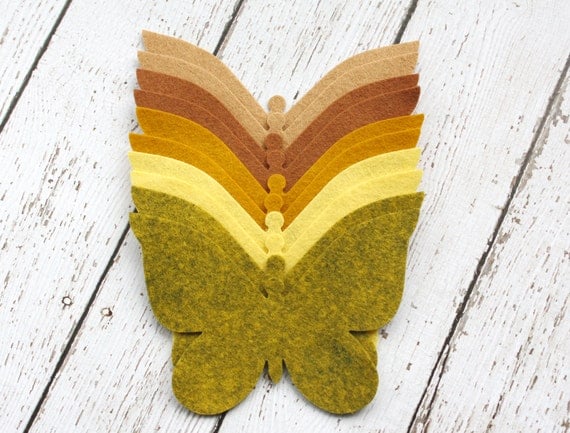 Felt butterfly. See it here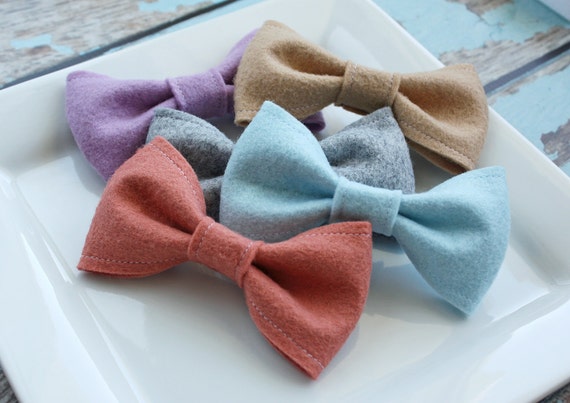 Bow Ties. See it here
Let's hear it from the creative couple, Deidre and Levi:
Tell us a bit about yourself & your shop?
We are Levi and Deidre Kindall. We live in Idaho Falls, ID but have lived in Moscow, ID for the past 7 years. We recently decided to move closer to family back in April. I studied clothing design, and textiles at the University of Idaho while Levi studied Fine Art with an emphasis in Sculpture. We both love the art and craft world and enjoy discovering different mediums.
We started selling felt craft products just a little over a year ago and so far it has been a great experience. The felt we supply is a lovely blend of wool and rayon is a fantastic choice for a variety of different projects.
What's your most favourite item in your store?
One of Deidre's favorite items in our shop is our "
Lovely Roses
"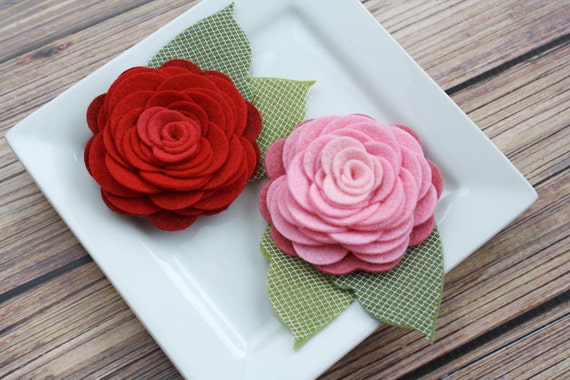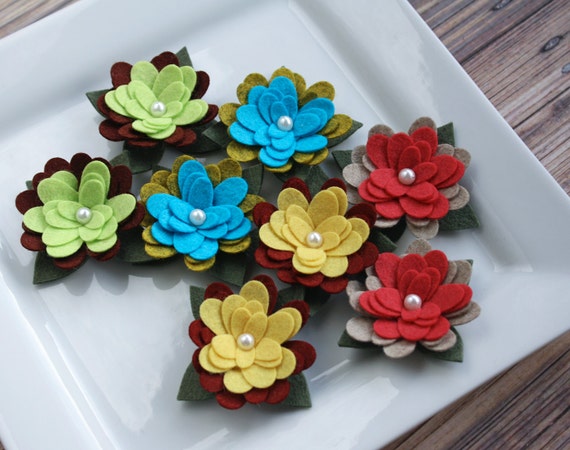 If you can sum up your shop in 3 words, what would it be?
Fun Felt Flowers
While we do carry many other items most of our customers come back for the flowers and for us they are one of the more exciting items to experiment with and make.
Where can we find you?
First time customers using our new site get 20% off their entire order, coupon code: 1ST20
Two winners will win $12 shop credit each from Kindall Krafts.
Giveaway opens worldwide on 1st August 2013 at 12am and ends on 8th August 2013.
All the very best!


All photos on this post are copyright of Kindall Krafts