It's spring here in Australia...
Today we went to mom's house to do some cleaning and because of the spring season, all the flowers in mom's garden were all blooming. This made me remember about my late step dad. He had such love for nature, especially gardening. This "eat, diy and decor" post is a tribute to him :)
TO EAT
Edible Flowers Guide by Illustrated Bites
The only flower I've eaten is lavender (in an ice cream version). It was really yummy.
I've also seen some top chefs put some of these little pretties on a cake.
I'm sure this guide would come in handy someday ... maybe when I run out of any other food :)
TO DIY
Fresh Flowers Gift Tags by Studio DIY
Christmas is just around the corner. And who wouldn't want to receive a gift, specially wrapped and tagged with fresh flowers? I think my mom would love this one.
TO DECOR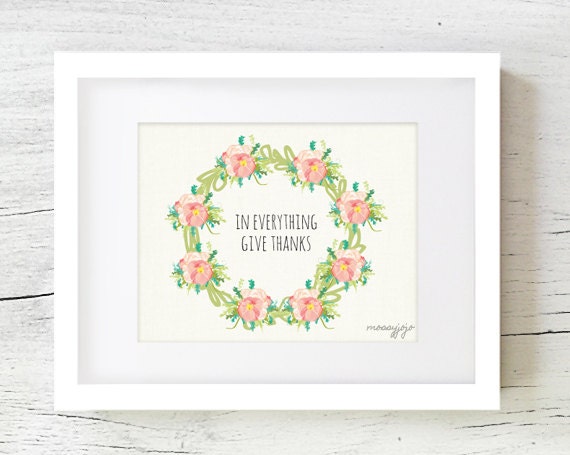 Give Thanks art print by MossyJojo
One of my fave verses in the bible. When we are faced with difficulties, we can choose to either complain or give thanks. I wish I could say that I always give thanks in good or bad. But it wasn't always the case :) Yes I am still learning to thank God in every circumstance. It may not change my situation, but would definitely change the way I see it.
Hope you all had a lovely weekend. Do you love gardening? Have you ever eaten flowers? What do you plan for thanksgiving?
Source: