You may not believe it, but it's true ...
I bought a goat among other things for Christmas this year.
I thought having 2 kids are not enough, so why not having a goat as well? Haha ... I'm kidding.
I did buy a goat for Christmas, but it will not be a new family member in our house. I bought it as part of gifts of compassion, from
Compassion
.
There are so many people, especially in the third world countries, who are less fortunate than us. Turkey dinner for Christmas? Forget it. Having a decent meal is a daily challenge for them.
Around the world, there are:
- 1.1 billion children who live in poverty
- 200 million children under five who are chronically undernourished or whose growth has been stunted
- 22,000 children under five who die every day from diseases and complications that are mostly preventable.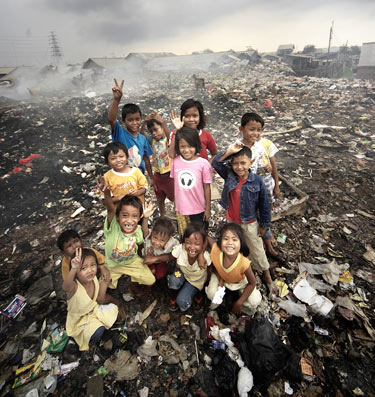 When thinking about my family, I felt so blessed that we have enough. We have a roof to sleep under every night. We have full tummy, clean water, good education and the list goes on.
So this Christmas, I'd love to encourage us all my lovely readers ... in the midst of your hectic Christmas schedule, let's stop and think of others who are struggling or less fortunate than us. It may be a simple prayer, a phone call or a gift. But whatever you do, no matter how big or small, I'm sure it will have a long lasting impact in their lives.
Photo source:
1.
City of Maple Valley
2.
Compassion
Take care