It's been a little chilly here in Melbourne. As the autumn season has just started.
One of my favorite things about autumn is seeing all the leaves in rich yellow, red and orange tones. They look so vibrant and rustic.
So today I want to show you some rustic things I love at the moment:
TO EAT
Pizza Recipe and Photography by Pratos & Travessas
How good does this pizza look!! If I look at it long enough, I can drool all over my laptop.
The blog is in 2 languages (Portuguese ... i think and English). Great! So we can follow the recipe!
TO DIY
Tin Can Solar Lantern by Craftiments
What a clever diy. It's creative and cost effective.
TO DECOR
Kitchen Art by MossyJojo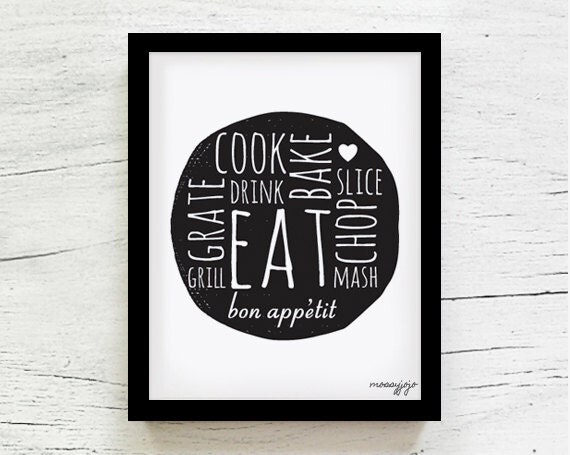 It's one of my latest prints available at my etsy shop. Lately I really like black and white combo.
You can also check out my pinterest board of black & white home decor here.
Have you made homemade pizza before? Do you fancy black and white decor?