This week has been so cold here in Melbourne. Yesterday we had a wild weather with heavy rain and strong winds. Yep, winter is here ...
Today I want to share with you some DIY "rainy-themed" decor inspirations to cheer up everyone's mood, including mine :)
3D CLOUD COFFEE CUP HOLDER
I love how creative this project is. It's not just a coffee cup holder, but it's also a 3D wall art!
RAINDROPS WOODEN TRAY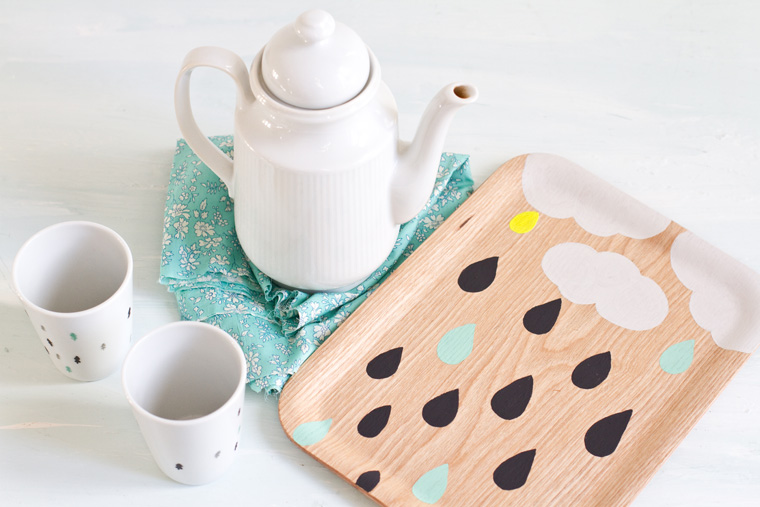 Rain drops are very pretty, as long as it doesn't make your hair wet :)
This is an easy DIY project that you and your kids can do together.
UPCYCLED CLOUD SHADOW BOX
Can you guess what this diy was made from? Paper tower roll! That's it, I should be collecting them from now on :) I think it looks great especially in kids room.
CLOUD MAGNETS
There's always a rainbow after a heavy rain... These cloud magnets were made from wooden embellishments, which were then decorated with paints and glitter. Then, simply attach a magnet on the back. Simple but oh so pretty!
Has it been raining where you live too?